Share:

EUR/USD bears move in and force a failed breakout scenario for the open. 
Meanwhile, a bearish correction could be on the cards for this week's initial balance.
EUR/USD ended Friday near 1.0700 and in a resistance zone after breaking up through the prior week's lows, pulling in breakout traders through 1.0680 and trendline resistance the following pre-open analysis will illustrate:
Zoomed in  …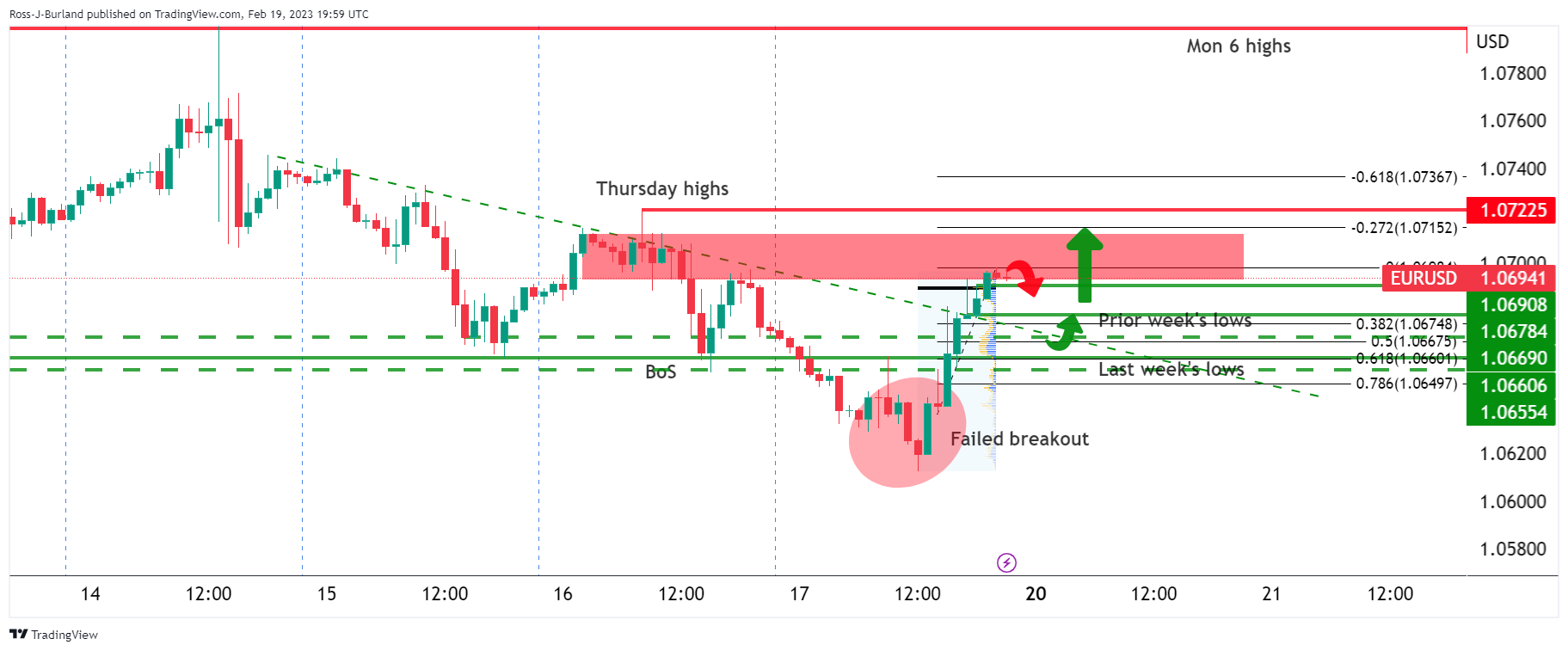 Here we can see that the bulls came up into the prior resistance structure but faced supply into the close on Friday a touch below 1.07 the figure. While a move-up is a possibility in the Asian session today, the price is entering correction territory. 
Considering the failed breakout, however, the bias is still to the upside although a move into the prior week's lows and a restest of what would now be considered as a countertrend could be in order. 
DXY H1 chart

The US Dollar, as measured by the DXY index came crashing back down to earth on Friday and could also be due for a correction from what might be considered a support zone as illustrated above and zoomed in below: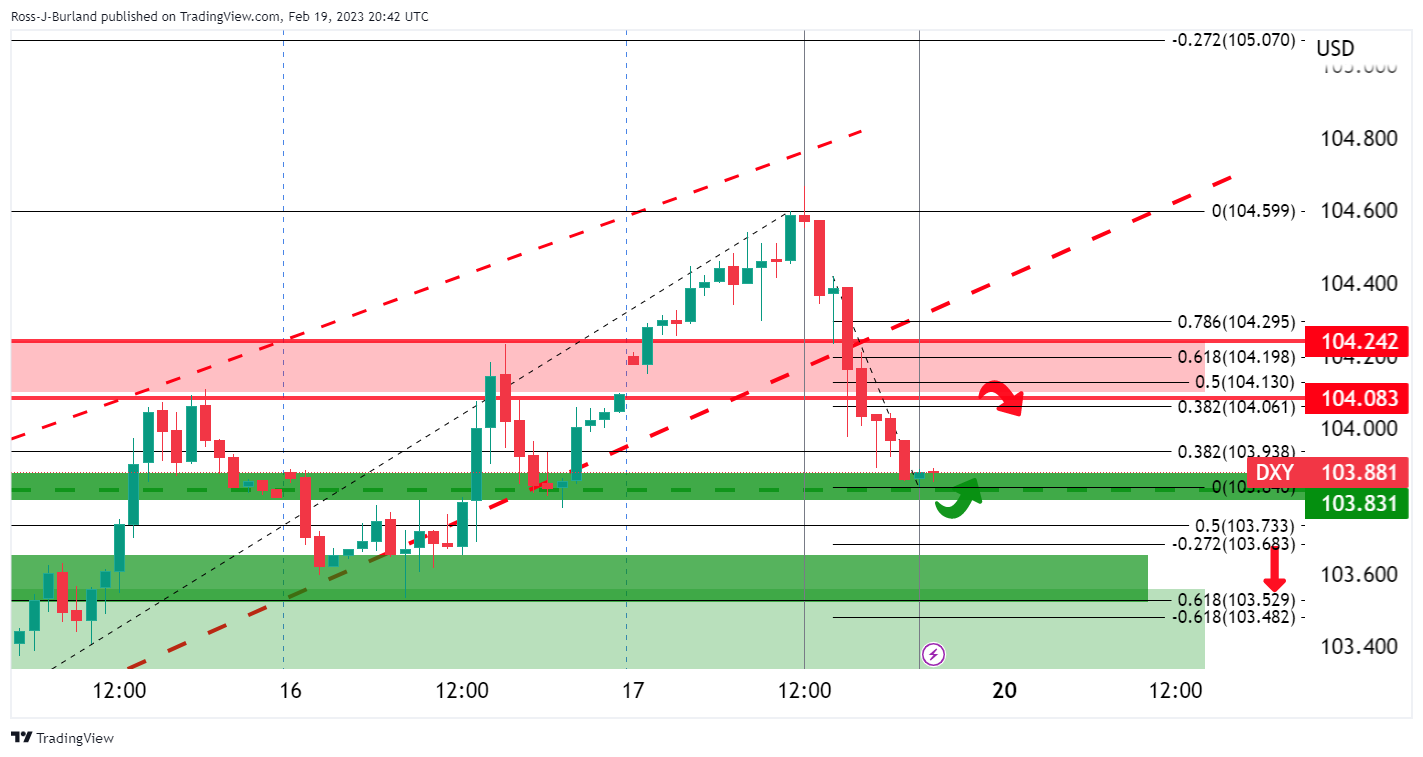 Source link